Condolences & Tributes
We encourage you to share any memorable photos or stories about Charles. All tributes placed on and purchased through this memorial website will remain on in perpetuity for future generations.
Mosaic
sent flowers to the family of Charles Walter Gilmore.
Send Flowers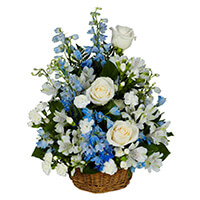 Wishing You Peace and Comfort
On behalf of the staff at Glenview Nursing and Rehab we really appreciate the invitation to his service and wanted to send our condolences. Thanks so much for trusting us with your Dad's care and it was our pleasure to serve him during his stay with us. We wish your family all the best moving forward.
JD DiPalma
- Wednesday January 09, 2019 via Condolence Message